Thank you for visiting
Escape-to-Sarasota.com

Here's how you may contact me: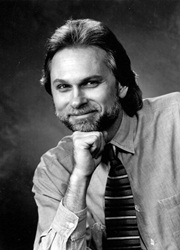 Use the contact form below to write me with your questions, comments or any ideas you may want to share to help me make escape-to-sarasota.com better for you and future visitors.
Your name and e-mail address will be used only to reply to your message. It will never be shared with anyone and will never be used for any purpose other than replying to you.
You will receive an automated confirmation immediately upon hitting the "submit" button on the form. After that, you can expect a personal reply within a short period of time, usually 2 business days or less, unless I'm traveling.
I hope the information presented on www.escape-to-sarasota.com has been helpful and of value to you and that you've enjoyed your visit to my website.
Please feel free to drop me a note. And I hope you'll return here frequently to stay up to date with Sarasota and the surrounding Suncoast area.
Thanks for visiting and letting me show you around our little "slice of paradise," Sarasota, Florida.
Sincerely,
John
From Contact Page to Escape-to-Sarasota-Florida Home