Real Estate in Sarasota Florida
Thinking of buying real estate in Sarasota Florida?
What does the Sarasota Real Estate Market hold for 2017?
Things to watch for in 2017 that may affect the Sarasota Real Estate market.

--->Potential adjustments to the U.S. tax code which may or may not put into play the mortgage interest deduction.
--->A new administration in Washington D.C. with new policies and adjustments to old ones.
--->An expanding economy and higher interest rates.
--->Still historically low mortgage rates and a strengthening of the market nationally.
--->Experts are predicting about a 4% rise in prices for 2017.
--->Supply of homes will most likely remain in shorter supply than demand.

2017 started off the year much like 2016 with inventory pressure, meaning a lower supply than is ideal. A recent Washington Post article pointed out the problem with the lack of inventory for millennials looking to buy their first home, but it really cuts across the larger marketplace in the Sarasota/Manatee two county area. Here's the Washington Post article, if you'd like to read it for a little insight.

At mid-year, 2017, in Sarasota County the average median home price was $234,700, which is a 7% rise over a year ago. And in Manatee County the median price for a home stood at $245,000, a 4% rise from a year ago.
In addition, interest rates have risen about 1/2% since the year ago period.

Here's a recap of the 2016 real estate market
in Sarasota and Manatee counties.

The Sarasota real estate market saw an increase in sales in 2016 around 4%.

During 2016, nationally, sales of existing homes was the best in almost a decade.

The consensus is that record sales were being driven by the perceived "stronger economy" coupled with pent up demand from not only current retirees but future ones as well, according to the Sarasota Herald Tribune article

Prices were increasing in the range of double digits in the two county market of Sarasota and Manatee.
In the single family house market the median price in 2015 rose 16.4% to $253,650.
Also in 2015, the condo market saw price increases of 15.5% to a median price of $200,000, which is a hot price point in both single family homes and condos.
Anything below that price flies off the shelf fast if it's in decent shape.

The main factor driving up prices the past couple of years, and into the short term future, was and remains the law of supply and demand as at the end of 2015 there was only a 3.8% - 3.9% supply of single family homes in the dual market measure, lower by 9% from 2014, as compared to a normal, or balanced market which is considered a 6 month supply.
 
Local Realtors saw more of the same in 2016 and because of historically low interest rates 2016 saw strong sales.

Read more on the 2015 year end report and expectations for 2016 here.

Real Estate in Sarasota Florida
On the Flip Side....

At mid-year 2016, agents in the local market were reporting somewhat of a "cooling off."
And, also at mid-year 2016 sales were DOWN compared to year earlier figures, however prices were UP.
Prices continue to be driven by a supply/demand imbalance in the marketplace, especially in the $150,000 and under price bracket, where there is a definite lack of supply.

...Real Estate expert Jack McCabe of Deerfield Beach, Florida, as late as August 2015, was pondering the thought, "Florida could be headed for another housing slide."

Also, among the sales numbers and "frenzied" market of 2015, how many of those sales were flippers or for rentals?

Caution: When real estate stories return to the front page of the local paper, as the one referenced above from January, 2016 did, and the words "frenzied" and "record sales and prices" return to people's lips and brokers and agents are ecstatic, it makes one wonder just how long it will continue until another bubble forms and breaks. Then who's left holding the bag again?

Just some contrarian things to think about!

Recent History of Hedge Funds involvement in the
Sarasota Real Estate Marketplace

One thing that affected the local market in recent years is the fact that several Wall Street Hedge Funds came into the local market in 2013 buying up single family homes in bulk for their portfolios with the goal of turning them into rental properties; also prematurely raising rents above normal market rates.
What these Hedge Funds also did in 2013 was over pay the current market price for some of these homes they bought in bulk; in some cases as much as 30% - 40% over market valuations.
A July, 2015 newspaper article stated that the Hedge Funds had begun to start unloading (selling) the properties they bought here in 2013-14 because they had reached their profit targets in price appreciation.
In January 2015, foreclosure filings "spiked" 10% in Sarasota. Here's more on Sarasota foreclosures in early 2015.

If you have the time and patience it may pay to seek out the foreclosure or short sale portion of the market. 
What the future holds for real estate in Sarasota Florida, at this time, is unpredictable so be cautious of the material on which you base your research.

Watch the "spin" and know where to do your research and on whom to rely, if not yourself.
Foreclosures...and short sales...a thing of the past?
Not so fast!
Though it has shifted to a "seller's market" it is still a "not-so-great" market for some sellers who are in a "short sale" or "foreclosure" situation.
"Short Sale:" when the buyer offers the seller less than the amount owed on the mortgage and therefore the sale needs approval from the bank;


"Foreclosure:" when the bank or lender on the home takes over the home;


"Under water:" the home owner owes more on the mortgage than the house's current market value.
All of these situations are negatives for the seller, especially if he or she bought real estate in Sarasota Florida and other "boom" markets at the peak.
Great reasons to buy real estate in Sarasota Florida
and the nearby areas NOW!
I'll get to those reasons in just a moment, but first, let your imagination take over for a few minutes and let me ask you a few questions about your goal of buying real estate in Sarasota Florida.
What kind of home are you looking for?
A cool retreat at the beach?


A starter home in a planned community like Palmer Ranch or Lakewood Ranch?


Or one in a private country club like The Oaks in Osprey, on a lush, green golf course from which you can see the ninth hole from your pool and lanai?


Or a condo with a community pool, clubhouse and workout room?


A second home or an investment property?


Maybe you're an empty-nester looking to downsize or retire to the warmer climate here in the Sarasota Sun Coast area and move into a trendy maintenance-free paired Villa or Town Home?
Real Estate in Sarasota Florida
Just a few more questions:
Do you need to sell a home before buying and moving?


Is your present home on the market?


What's your desired time frame for your new home?


Will you be moving from nearby or from across the country?


What's your price range?


Are you interested in new construction or a resale home?


Are you paying cash, do you have financing lined up or should we get you pre-approved?


What features are you looking for in a home?


How many bedrooms and bathrooms?


Amount of square feet of living space?


What area?
Now that you've thought about the answers to those questions, let me tell you a little more about Real Estate in Sarasota Florida.
The Sarasota-Venice Real Estate market also encompasses the communities of Osprey and Nokomis, which are between Sarasota and Venice and close to Gulf of Mexico beaches and Sarasota beaches. And of course, the closer the home is to the water, the pricier it will be.
But, then, not everyone is looking for a beach house. You may be one of them. And if so, you're in luck, because there are more homes, condos, town homes and villas for sale off the water than on the water here in the Sarasota-Venice Real Estate Market.
The home styles and designs are gorgeous and they can range from classy Mediterranean style mansions with beautiful barrel tiled roofs and beach front lanais looking out over the Gulf of Mexico, Sarasota Bay or the Intra-coastal waterway to sleek contemporary hideaways and what's known as the traditional Florida Home, with tiled roofs and screen-enclosed lanais (porches).
When it comes to real estate in Sarasota Florida, there are also new construction homes on the market as well as resale homes from which to select.
Whatever your desire, there's a home style for you in Sarasota. And with prices ranging from under $100,000 for condos to multi-million dollar estates you should be able to find a home here in paradise.
---
*Current Sarasota Real Estate Market Trends*
---
Why Buy Real Estate in Sarasota Florida Now?

Historically low interest rates – near 40 year lows -- In 1987, the 30-year fixed rate was 11.36% today it is much lower


4.9 Million International visitors come to Florida annually


Florida had the highest U.S. migration trend because of warm weather, with 1,057,000 incoming residents from 2000 – 2005. It will not stop


Florida's population is growing twice as fast as the national average and will double by 2040


Sarasota has great potential to create First-Mover Advantage (First to open a business in any segment generally does better than latecomers)


Owning is still favorable to renting


Not owning postpones wealth accumulation


Impending rising demand will push prices up
One More Reason to Buy
Real Estate in Sarasota Florida Now:

Florida Property Tax Reform
Florida adopted a major property tax reform measure in January, 2008 that created an additional $25,000 homestead exemption applied to the assessed home value above $50,000.
---
Selling or Buying Real Estate in Sarasota Florida
or the state of Florida?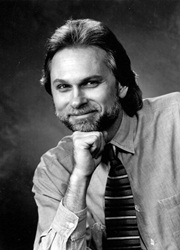 Let Me Help You Achieve Your Real Estate Dreams!
I'm John Dial and as an actively licensed Florida and Sarasota Real Estate Professional, with local and statewide resources through Broker Referral Associates of Florida, LLC, I would be happy to help you sell your home or buy the home of your dreams in the price range and location you want, whether in the Sarasota area or elsewhere in the state of Florida
Whether you are looking for Sarasota Real Estate, to buy or sell, or Real Estate across Florida, simply fill out the below contact form in as much detail as possible and let me put to work for you my powerful network of Sarasota and statewide real estate connections to help you with your real estate goal.
It's as easy as that!
---

Real Estate in Sarasota Florida to Escape-to-Sarasota Florida Home
Disclaimer: Local market conditions may change quickly and may vary greatly from the time this page is updated. None of the opinions on this page should be relied upon as market conditions are fluid and change frequently. You are encouraged to do your own research and/or hire competent professionals with up-to-the-minute market data and information.