Sarasota Entertainment - from live theater and music to movies and film festivals.

Take some time to enjoy our Sarasota entertainment venues!
After a long day of soaking up rays, walking the strand or just lazing away, perhaps you're looking for a fun time away from the beach or the bars.
Perhaps somewhere cool to chill out and be entertained!
The Sarasota Suncoast is a great place to see a movie, a show, live theater or a concert.
All the big shows and all the big names come through the region. Sarasota is definitely not arts and live entertainment challenged. 
The Sarasota entertainment scene is alive and thriving and as vibrant as one you'll find most anywhere. And we're quite proud of the extraordinary and talented people behind it all.

With an abundance of venues on the Sarasota entertainment and arts scene it's just a matter of what you're in the mood for or what you lean toward; a movie, live theater, dance, comedy, or a concert.

I'll cover the Sarasota Entertainment scene here to include film, live theater from the Asolo Repertory Theater to the Players Theater, music; from the Sarasota  Orchestra to the Sarasota Opera and much more!

Herewith, then, is my list of Sarasota Entertainment Venues to include the larger Suncoast region as well.
Sarasota Movie Theaters

Bradenton Movie Theaters

DeSoto 6 Colonial Cinemas
DeSoto Square Mall
303 301 Blvd W
Bradenton, FL 34205
(941) 747-9500
Click here for shows and times
Venice Movie Theaters

Venice Movie Theaters
Spotlight Theatres Venice Luxury 11
2111 S Tamiami Trail
Venice, FL
(941) 220-3660
Click here for shows and times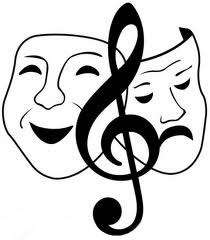 Sarasota Entertainment and Performing Arts

Van Wezel Performing Arts Hall
Affectionately known to Sarasotans as the "Purple Cow," the Van Wezel Performing Arts Hall plays host to the broadest range of live shows on the Sarasota entertainment calendar as well as the surrounding sun coast area.
From big name concert acts cutting across all music genres to Tony Award winning traveling versions of Broadway Shows and Musicals, dance, theatre and special Guest Speakers and top name comedians.
The Van Wezel opened in January, 1970 with Fiddler on the Roof and since then has played host to about 140 live performances a year.
One of the largest venues on the gulf coast, the Van Wezel seats 1,736 and draws sell out crowds as well as other Sarasota organizations that present their performances under the purple roof.
The Van Wezel Performing Arts Hall, on the bay front, 777 N. Tamiami Trail, Sarasota. 941-953-3368, 800-826-9303.
Click here for shows, times and tickets
Sarasota Theatre

Asolo Repertory Theater

Sarasota's Asolo Rep is Florida's premier repertory professional theater and one of the most important cultural forces in the Southeastern United States.
A center for theatrical excellence, The Asolo Theater of Sarasota stages up to 15 productions every season, spanning a diverse repertoire of newly commissioned plays, bold reinterpretations of contemporary and classical works, and provocative new theater experiences.
In 2012, Asolo Rep became the first regional theater in the United States to produce the off-Broadway hit "Love, Loss and What I Wore" with the Emmy Award® winning star of M*A*S*H, Loretta Swit.
The Asolo is the largest professional not-for-profit theater in the U.S. south of Atlanta.

The Asolo Theater, Campus of the Ringling Museum of Art, 5555 North Tamiami Trail, Sarasota.  941-351-8000 / 800.361.8388.
Click here for shows, times and tickets.
Players Theater / Players Centre for the Performing Arts

The Players Theater moved out of its home on North Tamiami Trail and is now at 1400 Blvd. of the Arts, Suite 200,  Sarasota, FL. They are raising money for a planned new theater complex to be constructed in the Waterside community of Lakewood Ranch.

Another fine Sarasota entertainment venue is The Players Theater, now known as the Players Centre for the Performing Arts, which opened its doors in 1936 with a seating capacity for only 246! 

But my, how time changes things.
In the 1970's a new building replaced the old in the same location at the corner of north Tamiami Trail and 9th Street and added seating for up to almost 500.

A non-professional theater organization, many of the volunteers have been professional performers in the past lending their vast experience to "up and
comers."
Famous names that have graced the Players Theater over the years, both on and off stage, have included Montgomery Clift, Bette Davis, Charleton Heston and Polly Holiday.
Several performers from the stage of the Players Theater Sarasota have gone on to brighter lights and bigger cities to appear in Broadway productions of "Mama Mia, Cats and The Sound of Music."
The theater, the areas' oldest performing arts group, features a "Broadway Series" and its "Backstage at the Players" series of cutting edge contemporary American plays, all featuring a wonderful array of performances throughout its season with something to please everyone's taste.
And after 80 years they announced in May, 2016 that they have changed their name to the Players Centre for the Performing Arts.

The Players Centre:
Studio & Mailing: 1400 Blvd. of the Arts, Suite 200,  Sarasota, FL.   
Performance Venue & Box Office: The Crossings at Siesta Key, 3501 South Tamiami Trail, Suite 1130, Sarasota, FL 34239
941-365-2494.
Click here for shows, times and tickets.
The Florida Studio Theater

The Florida Studio Theater is proud to hail itself as Sarasota's Contemporary Theater.
Starting out as a small touring company it was founded in 1973 and traveled to perform in places such as migrant camps and prisons. Talk about a "captive audience!"
But, moving forward the company purchased a building which became known as The Keating Theater and was well on its way in subsequent years to establishing itself as a major force in American Theater.
The Florida Studio Theatre has grown to five venues: the Keating Theater, the Gompertz Theater, the Parisian style Goldstein Cabaret and John C. Court Cabaret and Bowne's Lab Theater, all of where you may see fine contemporary theater.
As FST says, "We continue to provide audiences with challenging, contemporary drama and innovative programs."
The Florida Studio Theatre, 1241 N Palm Ave, Sarasota. 941-366-9000

Click here for shows, times and tickets.
The Venice Theatre

Another part of our Sarasota entertainment scene includes The Venice Theater which embodies community theater at its finest.
For a small town in Sarasota County, the Venice Theatre boasts that it's the largest community theater, per capita, in the U.S. The theater got its start in1950 with $2.00 tickets.
As the Venice Little Theatre the staff throughout the years has produced not only a treasure trove of great shows but an artistic reputation that has grown beyond southwest Florida.
By count, as of 2006, the Venice Little Theatre stages had seen 400 performances of over 40 productions and attendance reaching a whopping 85,000!
The venue hosts "The Main Stage Series, Stage II Series, the Cabaret Series, the Generations Series" as well as Concerts and Special Events.
In 2008 the "little" moniker was no more and the name would simply become Venice Theatre.
The Venice Theatre, 140 W. Tampa Ave., Venice. 941-488-1115
Click here for shows, times and tickets.
The West Coast Black Theater Troupe

The West Coast Black Theater Troupe is the new kid on the block when it comes to Sarasota Theater. Founded in 1999 it produces everything from musicals, some Broadway and some original, to dramas by well known playwrights.
The Florida west coast's only black theater company, the troupe also mentors and inspires young adults through participation in its many works and productions.
From performances such as "A Color Purple" to "Driving Miss Daisy" to "A Motown Christmas," due to popular demand its diverse selection of  season shows are nearly always sold out.
The West Coast Black Theater, 1012 N. Orange Ave., Sarasota. 941-366-1505.
Click here for shows, times and tickets.
Sarasota Entertainment - Live Music

Sarasota Orchestra
Originally known as The Florida West Coast Symphony when it began in 1948, the Sarasota Orchestra performs over 125 concerts a season.
Its first performance was heard in 1949 and since then it has achieved the uniqueness of being the longest performing orchestra in the sunshine state.
Renamed the Sarasota Orchestra in 2008, enjoy everything from classical to pops to chamber and family music concerts, through their season, under the direction of conductor Anu Lai, music director since 2013.
The Sarasota Orchestra, 709 North Tamiami Trail, Sarasota. Box Office: 941-953-3434.
Click here for shows, times and tickets.
Sarasota Opera
The Sarasota Opera was founded as the Asolo Opera Guild in 1960 and headquartered in the Asolo Theatre on the campus of the Ringling Museum of Art.
After moving to downtown Sarasota in 1979 it was 5 years before a newly renovated historic theatre in downtown Sarasota opened as the Sarasota Opera House.
And, in 2008, a $20 million renovation was completed that restored the 1926 era theatre to its original splendor and with that the orchestra pit was doubled in size. After the renovation it remains an intimate venue without a bad seat in the house.
Long-time opera aficionados will enjoy The Verdi Cycle and the American Classics series world-class performances at this remarkable Sarasota entertainment venue.

If you would like to spend a wonderful Sarasota night at the opera, the Sarasota Opera is the place!
The Sarasota Opera House, 61 N. Pineapple Ave., Sarasota. 941-328-1300.
Click here for shows, times and tickets.
The Venice Symphony

The Venice Symphony premiered in 1974 and its season runs yearly from November through April. Featuring a variety from classical to pops to festival concerts, the Venice Symphony performs about a half dozen concerts per season.
The Venice Symphony, Venice Performing Arts Center, One Indian Ave, Venice, FL
941-488-1010, Tickets: 941-207-8822
Click here for concert dates, times and tickets
Sarasota Musica Viva
Launched in Sarasota in 2014, the Sun Coast's exciting newest chamber music organization was founded with the mission to present diverse musical experiences that expand, enrich and engage.
With over twenty concerts in 2014, Sarasota Musica Viva, a 501(c)(3) non-for-profit organization, enriches the community by presenting fresh and innovative programs performed by the area's most notable and renowned musicians in addition to several frequent guest artists.
Click here to learn more about Sarasota Musica Viva
Sarasota Entertainment - Dance

Sarasota Ballet
With its goal of becoming a full resident ballet company achieved in 1990, the Sarasota Ballet continues to strive to increase its repertoire.
For in the 2015-2016 season alone it introduced 135 new ballets and divertissement (a short dance within a ballet that displays a dancer's technical skill without advancing the plot or character development) with works from some of the greatest choreographer in the world of dance such as Sir Frederick Ashton, George Balanchine, Anthony Tudor and numerous more.
The Sarasota ballet company regularly receives rave reviews in such prestigious publications as The New York Times, The Washington Post, The Wall Street Journal, Dance Europe and Dancing Times as well as many others and has been invited to perform in Washington D.C., New York City and the Jacob's Pillow Dance Festival.
Enjoy a night at the Sarasota Ballet, one of the most unique organizations of its kind in America. 
The Sarasota Ballet Company, 5555 North Tamiami Trail, Sarasota. Box Office: 941-359-0099
Click here for performances, times and tickets.
More Sarasota Entertainment - Live Venues
and Entertainment Events
McCurdy's Comedy Theatre
1923 Ringling Blvd
Sarasota, FL
941-925-FUNY (3869)
Click here for shows, times and tickets

Circus Sarasota and Sailor Circus Academy
The Circus Arts Conservatory
2075 Bahia Vista Street
Sarasota FL
Box Office/Tickets: 941-355-9805
Click here for shows, times and tickets.

Sarasota Film Festival
332 Cocoanut Avenue
Sarasota, FL
941-364-9514
Here's more on the annual Sarasota Film Festival.
So, spend a day or night on the town and enjoy some of the finest entertainment in the nation at any one of our Sun coast and Sarasota Entertainment venues!

From Sarasota Entertainment to Home Page