Sarasota Golf Courses are many
along the Sun Coast.
With the number of Sarasota Golf courses; public, semi-private and private over 30 in Sarasota County alone, plus several more sprinkled along the Sun Coast, you're sure to find that at least one of these Sarasota Florida golf resorts has the right look and feel for your level of play.
You can also find golf in Sarasota that will both get your competitive juices flowing and hopefully lower your handicap.
In picturesque settings it's no wonder that our courses are some of the most famous in the nation, including the Jack Nicklaus designed "The Concession," a private course in Bradenton.
If you're looking to play a course close to the water, in this case the Gulf of Mexico, try LAKE VENICE GOLF CLUB on Harbor Drive in Venice, Florida. It's just across the street from the ocean (gulf) and the famous Venice Fishing Pier. There you can often enjoy a nice gulf breeze blowing in and a challenging course in great shape.
---
---

Sarasota Golf Vacations
Of course many of our visitors intentionally time their Sarasota Golf Vacations for after the hot, dog days of a Florida summer and wait until fall, winter and spring. And that's understandable. Not everyone is built for the rugged Florida summers.
But there are many bargains to be found in off season, which do disappear later in the year, including lower greens fees and cart rentals.
Couple that with uncrowded courses and lower summer rates and you can have a ball playing golf, golf, golf along the Sun Coast in the off season.
Then all you have to do is remember to bring along plenty of water and sunscreen. Summer golf tip: use sunscreen with a 30 UVA and UVB factor or higher for the bright Florida sun.
In fact you can pick up the "Big Summer Golf Card" at participating Sarasota Florida golf courses, good from May through October, for roughly $60, or less if they're running a promotion, and play both Sarasota County and Manatee County golf courses as often as you like, plus be able to get prime tee times all while saving up to 50% off greens fees and carts.
There are over 100 courses to choose from with the Big Summer Golf Card all along the Sun Coast. It's a great deal and just a little something for you to think about as you plan your golf vacations of the future!
Once the weather turns cooler, though, and the winter snow birds and vacationers arrive, the prices, along with the crowds, go up.
Golf Resorts Sarasota Florida
One of the most popular golf resorts in the region is the Longboat Key Club on Longboat Key which features, on the Island side course, an 18 hole championship course. And on the Harbor side course there are three 9 hole courses.
Sarasota Florida Golf Courses
The quality of golf courses in Sarasota and the sun coast is, as you might expect, exceptional.
Which Sarasota Golf Club to play?
Play as many as you have time for.
Don't pick a "favorite" Sarasota golf course too soon. You'll never find out what else is out there!
I have even been able to find a year round three-for-one deal in Venice and Nokomis, Florida at Capris Isles, Calusa Lakes and Waterford Golf Club, which offers, combined, a total 63 holes, each with its own variety of play. They are three challenging golf clubs with four membership options.
Sarasota Golf
In any event, get your gear together, polish up your irons, buy a new driver and putter and get set for the challenge of our Sarasota Florida golf courses.
Put your clubs in the trunk and head out to new horizons, green fairways and beautiful vistas.
---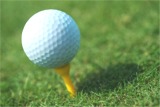 Sarasota Golf - Public Courses: With about a dozen public golf courses scattered along the sun coast from Bradenton to Sarasota to Venice, you should be able to find one that fits you like a (golf) glove in this directory of Sarasota County Public Golf Courses.
Sarasota Golf - Semi-Private Courses: There are at least 17 semi-private Sarasota County Golf Courses in the area. A "semi-private" course or club has members, but also allows non-members (the public) to play. A semi-private course means that usually the members pay less than non-members and the members get advantages on tee times, etc. A semi-private course is usually privately owned and caters to a membership but also allows non-members to play for a flat fee. Click here for the Directory of Semi-Private Sarasota Courses.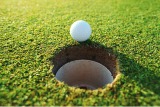 Sarasota Golf - Private Clubs: In most cases, Private Golf Clubs are the crème de la crème of the golf world. While not the "be all and end all" to everyone, should the opportunity avail itself unto you, don't pass it up. Most avid golfers would beg, borrow or steal to work their way onto a private course. So if you have a friend, relative or acquaintance who's a member of one of the private Sarasota Golf Courses consider yourself lucky when invited to play. Click here for a Directory of Private Golf Courses.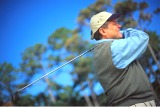 Golf Jokes: As we all know, golfers the world over are amongst not just the most competitive and self critical of all sportsmen, but also the most kind natured and good humored, (after they recover from a bad golf day of throwing clubs, cussing and stomping their feet, that is!) So, what better place to poke fun at ourselves than on our own Golf Jokes page? Which reminds me…The last time I played golf on a Sunday I asked my playing partner if he thought it was a sin to play golf on Sunday. He said, "Pal, the way you play, it's a crime any day of the week!" (Rim shot!) Here are more golf jokes!
---
Have A Great Sarasota Golf Experience?
Played any great Sarasota golf courses lately?

Here you may share your experience, your best tips, your favorite course or story!

What Suncoast area or Sarasota golf course do you enjoy playing the most? What is your best Sarasota golf memory? How about that hole-in-one story?

Here's your chance to share with your fellow golfers.
What Other Golfers Have Said:
Click below to see contributions from other visitors to this page...

Lake Venice Golf Club Not rated yet
Four of us played the Lake Venice Golf Club in Venice in January twice. The rates were reasonable. It's right off the ocean. It wasn't overly crowded, …
---

Hungry after a hard day out on the links? Check our dining pages for ideas about Sarasota Restaurants.
From Sarasota Golf to Sarasota Activities.

Escape-to-Sarasota-Florida Home