Exploring Florida Tourist Attractions
Fun One Day Road Trips From Sarasota
Other Florida Tourist Attractions: One of the nice bonuses about staying in the Sarasota, Florida area on your vacation or over the winter as a snowbird is that you can be close to the water; the gorgeous Gulf of Mexico and its fabulous sunsets, but not that far from other Florida Tourist Attractions such as the major theme parks and amusement parks of Orlando and Tampa, Florida.
There are other delightful places, too, besides the them parks. And there is a growing list of them here. After all, though you may still be a kid at heart you may not be in the mood for a theme park.
Below you will find some of my suggestions. And, these are places I've been to personally. So it's first hand information and photography, all done personally.
Sarasota's gulf coast location makes it easy to take a 1 day trip to see other attractions.
To Orlando Florida Attractions, depending on traffic, it's generally about 2 hours or less. I've made it back from Sea World Orlando in under an hour and a half.
To Tampa Florida attractions it's about seventy to ninety minutes.
So you can headquarter yourself in Sarasota on the gorgeous gulf beaches, be within a short drive to your favorite Florida Theme Park or Amusement Park and make it back to Sarasota in time (in the summer months) to catch the sunset over the gulf.

Another bonus: While staying in the Sarasota area you'll find there's less traffic to deal with than in Orlando or Tampa and during the height of vacation season, or holiday season, i.e., Christmas, Spring Break, and Summer Vacation, traffic in those towns can cost you a lot of time getting to and from the Interstates, as you and everyone else is also out to visit their favorite attractions.
While Disney World is definitely the 'crème de la crème' of the theme parks, especially if you're with the kids, don't discount the other nearby parks.
And if you're sans children, and you happen to be in the mood for a theme park some of the theme parks other than Disney World may fit the bill better for you and your travel partner, as there are many other attractions outside of Sarasota from which to choose.
Driving Distances from Sarasota
to Select Florida Cities in miles
| | |
| --- | --- |
| Daytona Beach | 186 |
| Ft. Myers | 71 |
| Miami | 216 |
| Naples/Marco Is. | 117/131 |
| Orlando | 132 |
| St. Augustine | 227 |
| St. Petersburg | 42 |
| Tampa | 54 |
| West Palm Beach | 188 |
Check out my growing list of reviews of Florida Tourist Attractions outside Sarasota: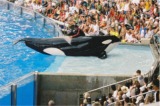 Sea World Orlando Florida: From Dolphins to Killer Whales, Penguins to Manatees and Sharks, Seals to Stingrays, Sea Horses and even Alligators (this is,after all, Florida!), they're all here in living color at Sea World Orlando. From the minute you step though the entrance gate you'll find yourself planning your non-stop adventure-filled day with your handy map of the park close at hand. And if you get hungry along the way, there are plenty of places to stop for a bite. Here's more about the wild life and water park known as Sea World Orlando Florida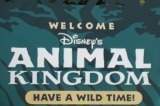 Disneys Animal Kingdom Orlando Florida: A day spent at Disneys Animal Kingdom will afford you the opportunity to entertain your family, your friends or simply yourself. At this popular Florida tourist attraction all you have to do is just let your imagination run wild. If you do, you'll find yourself being magically transported to far off exotic places: on an African Safari -- An India village -- Mt. Everest -- it's the magic of a Disney theme park at work in cooperation with your own imagination. Disneys Animal Kingdom is fun for all. Read more about our day of fun and adventure at the Disney Animal Kingdom in Orlando.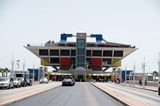 The Pier - St Petersburg Florida: Now closed to make way for  something new but you can still read about The Pier here. It's about an hour's drive or less from the Sarasota area to this Florida Tourist Attraction. The Pier St Petersburg is downtown along the bay front reaching out into Tampa Bay. Whether you're interested in shopping, dining, fishing or a dolphin sighting water excursion, there are fun things to do and great views in all directions from the upper floors of The Pier including a fifth floor observation deck. Read, see and learn more about The Pier - St Petersburg!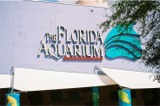 The Florida Aquarium Tampa: A sparkling 220,000 square foot facility, the Florida Aquarium is a fun 1 day trip from Sarasota to Tampa to explore Florida's water story and more. From Manatees to Sharks, a panoramic Coral Reef and much more, you can spend an awe-filled day. With scheduled shows and feedings throughout the day, there's always something to look forward to next. See pictures of and read more about the wonders found in The Florida Aquarium Tampa.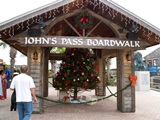 Johns Pass Boardwalk and Village - Madeira Beach: It's a fun and bustling attraction to take in for a diversion. There's definitely a full day's and night's worth of fun activities, sightseeing, excursions, dining, live music, water sports, browsing, shopping and people watching. Out in the open air along the intracoastal waterway just off the Gulf of Mexico, just strolling the Boardwalk is one of life's simple pleasures. Click here to read and see more about the delightful Johns Pass Pass Boardwalk and Village!
---

From Florida Tourist Attractions to Escape-to-Sarasota-Florida