College Spring Break on Siesta Key,
Sarasota and the Sunny Gulf Coast of Florida!
College spring break on Siesta Key and along the Sarasota suncoast area is set against a backdrop of beautiful beaches and sparkling gulf coast waters…lots of sunshine…and spectacular sunsets.
From daytime beach combing or lying out on the baby powder soft, cool white sand of Siesta Key Beach, the number one beach in the USA, to night time partying in "the village," there's plenty to do on Siesta Key at College Spring Break time.
There are also lots of Siesta Key condo rentals available as well as bungalows and single family homes and other accommodations from cottages, to beach side houses to rent - and great places to party in Siesta Key Village, downtown Sarasota, the Gulf Gate area and St. Armand's Circle.
Hotties on the beach...and everywhere
here on spring break..

The best part of your college spring break in the Sarasota, Florida area is that while there are crowds, lots of clubs, fun events and stuff to do, you don't have the HUGE and sometime riotous crowds of other so called "official" spring break Meccas. It's not stifling here as it is other places.
Why not?
Simple. Because Sarasota is not considered a "traditional" college spring break "party mecca" – and that's good for you. In fact, it's GREAT for you! You can keep it your own little secret and still have a great time among your friends and peers.
After all, why put up with suffocating and sometimes out of control crowds when you can have just as good of a time here?
The Sarasota area may not be considered a College Spring Break "Party Mecca," but it doesn't mean we're not hip!
And here's a BONUS: ALL of the beaches of Sarasota County feature free admission, free parking (a nice change from St. Pete, Clearwater and the beaches to the north on the gulf coast) and easy access!
Spring Break Girls & Guys!

But our lack of notoriety as a college spring break "Party Mecca" doesn't mean that you won't find bikini clad spring break girls and guys walking not only up and down the strand at the beach, but also up and down the streets and sidewalks near Siesta Key Beach and throughout Siesta Key Village.
So make sure, if you're driving and watching the spring break girls and guys, that you don't get carried away and into an accident or find that you've driven up a sidewalk and killed someone!
---
---
Yes the beaches are filled with spring break girls and buff guys playing out at the volleyball courts near the famous stretch of Siesta Key Beach or partying nearby.
If you're into hot bods, just look around you...they're everywhere on Siesta Key at college spring break time!
College Spring Break on Siesta Key Florida

By the way, in case you don't know the history; Siesta Key Beach in 2009 & 2010 was named the 2nd best beach in the nation in a national rating of the top 10 best beaches!
Finally in 2011 "Dr. Beach" proclaimed Siesta Key Beach the Number 1 beach in the entire USA! It has a lot to do with the wide strand of beach, the gorgeous water and the baby powder fine, cool white sand.
In nearby Siesta Key Village you'll also find the sidewalks and shops and bars and restaurants filled with hunks and hotties during college spring break time.
And just because Siesta Key and Sarasota are not Cancun, it won't mean you can't find clubs, restaurants and bars in which to party.
It won't mean that you can't find lots of on-the-water fun from parasailing, to boat and kayak rentals, scuba, snorkeling and bicycle rentals and lots of just plain fun stuff to do. Click here to check out all of these fun Sarasota Activities!
Plus besides the beaches there are other great places to see and fun things to do away from the beach….
And, we have additional choices of beaches that are nearby to our world famous Siesta Key Beach.
Spring Break Bikini Contests

Siesta Key Village cranks it up for college spring break when the sun goes down. Fun places to party include the Daiquiri Deck, Gilligan's Island Bar & Grill, Siesta Key Oyster Bar, The Hub Baja Grill and there's always live music at The Beach Club and on the far south end of Siesta Key is the Turtle Beach Grill..just to name a few.
Off of the Key there's the Gator Club in downtown Sarasota. Located on Main Street, The Gator Club has live music and features ladies' "Dress to Kill' theme nights on Tuesdays and the 3rd Wednesday of every month is "Little Black Dress" night.
On St. Armand's Circle you'll find fun places like Cha Cha Coconuts, The Daiquiri Deck, Tommy Bahama's and Lynches Irish Pub plus numerous places to grab a bite to eat from a sandwich to a gourmet meal. It's up to you!
Spring Break Advice: Don't let anyone take pictures or videotape you flashing or skinny dipping unless you want it to wind up on YouTube!
Looking for Fun Places to Dine While on College Spring Break? 
My Sarasota Restaurants Guide is filled with delicious ideas for you and your friends. Check it out!

College Spring Break Florida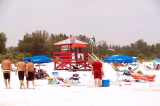 Siesta Key Beach: Although it's not one of the better known spring break Meccas, Siesta Key Beach on Florida's Gulf Coast, just off of Sarasota, is the place where countless spring break girls and guys gather each year for fun under the Florida sun. You'll find everything you need for your convenience from concessions and restrooms to picnic areas and recreational opportunities along with the 2nd highest rated beach in the U.S. Click here and check out more about Siesta Key Beach.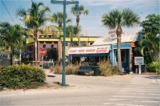 Siesta Key Village: Just up the road a couple of miles from Siesta Public Beach is Siesta Key Village, site of restaurants, cafe's, clubs, bars and quaint little shops. You'll be able to pick up that trendy little cover-up or a souvenir spring break t-shirt in "the Village." There are plenty of restaurants and night spots up and down Ocean Boulevard from which to choose. And remember, if you're driving, pedestrians have the right of way and it's required that you stop for anyone on foot, anywhere in the Village. Click here and get the scoop about Siesta Key Village.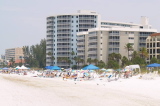 Other Nearby Beaches: If you and your group are restless and looking to strike out on some new adventures, there are a number of nearby beaches to explore off of Siesta Key. The other area beaches are a close enough drive so that you can add some variety to your spring break week. And if you're mobile, I highly recommend visiting some of the other beaches. While they are all beautiful, the landscapes and settings are different..i.e, they each have their own "personality." Click here and learn about other great nearby beaches.
---
Specially selected things to do for
College Spring Breakers!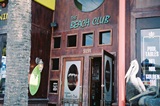 Sarasota Bars and Clubs: If you're looking to "get this party started" there is a plethora of Sarasota Bars and Clubs to explore and we have the list for you. There are hot spots from Anna Maria Island, Siesta Key, Lido Key and St. Armand's Circle to mainland Sarasota, Osprey, Nokomis and Venice. There are cool places all along the sun coast to party or chill out with your favorite beer or tropical drink. Click here for my list of Sarasota Bars and Clubs.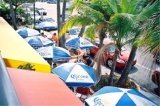 Sarasota Attractions: Some folks would say that there's more to life than just laying around on the beach all day. And if that's your sentiment there are plenty of non-beach things to experience around the Sarasota area. For example, if you like to shop and you've never heard of St. Armand's Circle, this is your lucky day! St. Armand's is known for it's world class shopping but there are cafes, restaurants, bars and lots of things to explore there. And that's just one of the area attractions other than the beaches. Click here and check out a number of other Sarasota Attractions.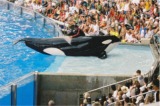 Road Trips: While you're on spring break you probably don't want to think about "learning" anything, but remember that even spring break time can be about broadening your horizon. There are a handful of recommendations I can make for some really great attractions outside of the Siesta Key and Sarasota area. And these recommendations are 2 hours or under to get to which means you can be back in Siesta Village for the evening's festivities with your friends and the other spring breakers. Click here and check out 1 day road trips to nearby world class Florida attractions.
Here's to hoping you have a great time on your college spring break while enjoying our fabulous sun coast and Sarasota area. Cheers!

College Spring Break to Escape-to-Sarasota-Florida Home