Historic Downtown Venice Florida -
Take a Step Back in Time...
Historic Downtown Venice Florida is one of those quaint, "step back in time" areas that you must visit while you're in the Sarasota, Florida area.
Venice is also known as the Shark Tooth Capital of the World and plays host each April to one of the most popular Sun Coast outdoor festivals, the three day Sharks Tooth Festival, usually held at the Venice Airport Festival Grounds.
There is a few block stretch of downtown Venice which includes Tampa, Venice, and Miami Avenues. This area is officially known as "The Venice Downtown Historic District," with architecture modeled after Northern Italy.
Folks from all walks of life and all generations seem to enjoy coming to downtown Venice to experience some of that old fashioned old Florida atmosphere.
That's not the only reason to visit, however, for there are over 130 shops, boutiques, cafes and restaurants for you to explore as well as numerous art galleries including the Venice Art Center on Nokomis Avenue South. In reality, you could pretty much spend the day!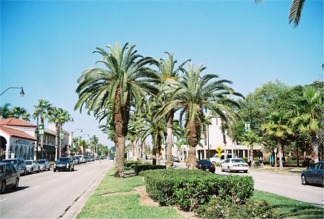 Some of the shops here have that "been here forever" look, so you can experience that little taste of old Florida just by walking in and browsing!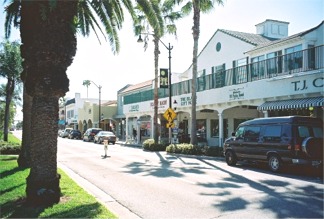 From hand-written signs, to antique-looking store fixtures, you'll definitely feel like you've stepped back to the 1960's in some of the shops. Talk about "atmosphere!"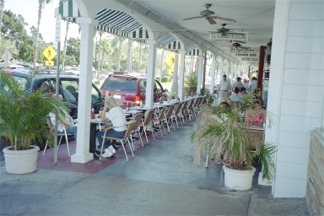 And that's the delight of it all and just one reason to visit Downtown Historic Venice Florida.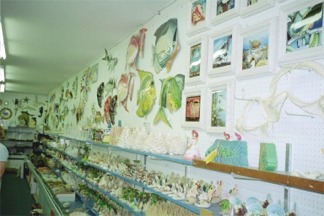 But there are also more than shops and restaurants and art galleries to see. There's Centennial Park, a great place for a picnic, by the way, complete with a Gazebo and a children's water-fountain park.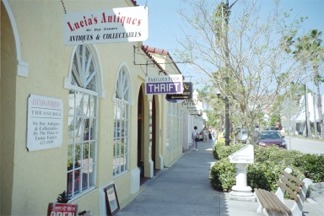 The Gazebo area of Centennial Park plays host to Free Friday Night musical entertainment with live bands and singers, with everything from jazz to country to blue grass, throughout the year. All you need to bring is your folding chair or a blanket to sit on.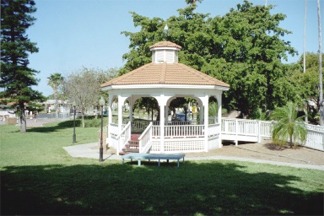 The Venice Little Theater is also downtown, at the corner of Tampa Avenue and Business Rt. 41, where you can see some wonderful plays.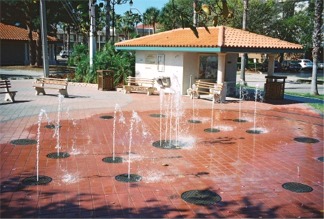 A little history on the Venice area: Originally known as "Horse and Chaise," early settlers renamed the area "Venice" in 1888 in recognition of the many natural waterways around the area.

As a City, Venice became a reality when The Brotherhood of Locomotive Engineers arrived in 1925 and began to build a retirement community for its members.

Designed by well known city planner John Nolen, the original plan included wide paved boulevards with planted medians, small parks throughout the community, a golf course, a beach front amphitheater and lots reserved for schools and hotels as well as an agricultural area known as Venice Farms.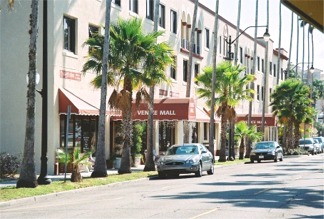 You can make a fun day of it in downtown Venice, meandering through the shops or grabbing a bite for lunch or dinner at an outdoor café.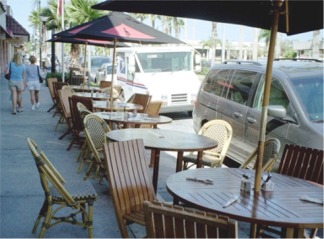 Something else they do very well in downtown Venice is keep an ambitious calendar of outdoor events going on throughout most of the year.
From outdoor Arts & Crafts Festivals, to Classic Car Shows, special holiday events, parades and other exhibits there is something fun going on outside almost all of the year.
You can find out what events are going on in Venice by keeping an eye on my Sarasota Events Calendar throughout the year.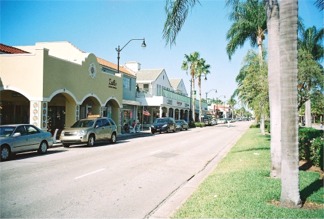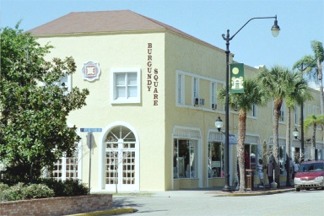 Directions: To get to Venice Florida and its Downtown Historic District: From Sarasota, head south on Rt. 41 and then follow business Rt. 41 over the Venice bridge into historic downtown Venice. There's a free parking lot in the center of downtown between Tampa and Venice Avenues.

From Venice Florida to Sarasota Attractions

Escape-to-Sarasota Florida Home